October 2016 – March 2017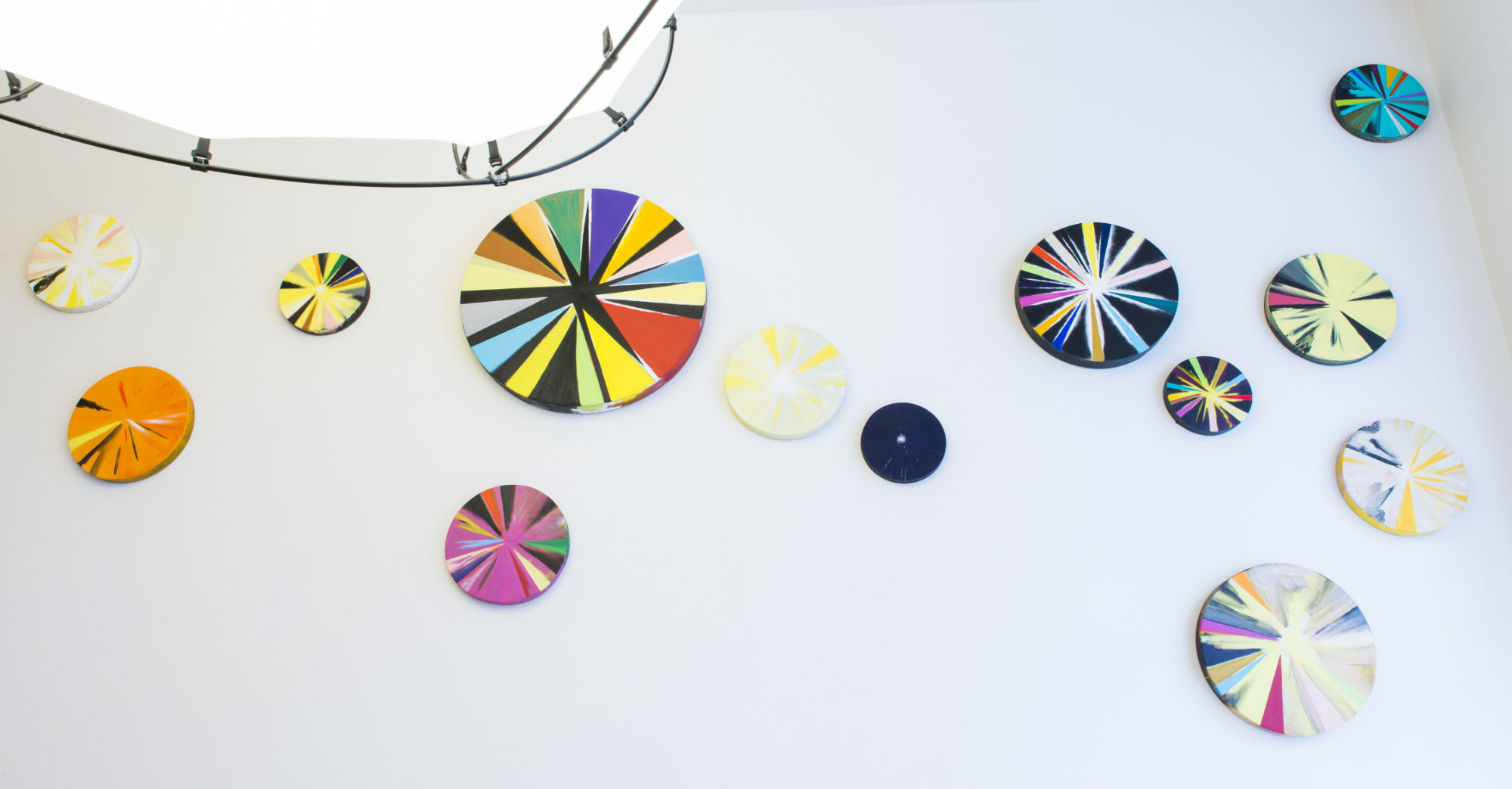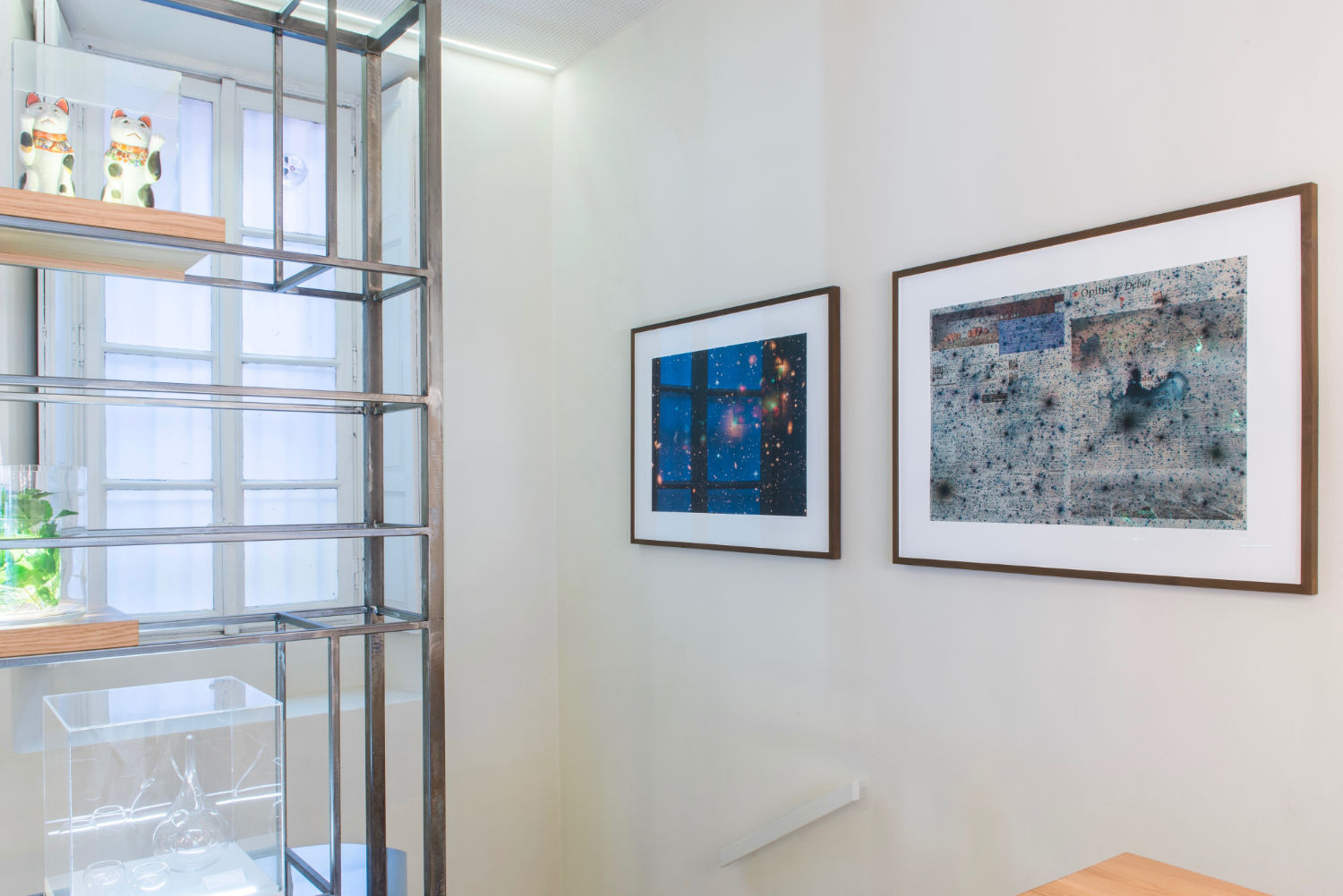 Zazà Ramen is delighted to announce a solo exhibition by Dutch artist Kees De Goede which will transform the restaurant from 27 October 2016 to beginning May 2017.
'Stars' is both a unique art-work, a singular installation, and also a multitude, a gathering and grouping of individual circular paintings. It relates to both this specific space, Zazà, and the 'space' above us, the night firmament ablaze.
De Goede is a highly international artist who has long lived and worked in the South of France, Taipei and New York as well as his native Holland. His passion for Renaissance painting, especially Donatello and Mantegna, brought him to Italy where he has installed two sculptures of black granite and Carrara marble, in the centre of Civitella d'Agliano near Viterbo (in 1991) and in the gardens of the Dutch University Institute for Art History in Florence (in 2000).
The most recent exhibitions in Italy of De Goede's paintings were at Artissima in Turin in 1999 where he had a solo presentation at the Ron Lang Gallery and at Zazà Ramen in 2014, proof of his close working relation with Brendan Becht, the co-owner and creative director of the restaurant; Becht and his family have been active collectors of De Goede's work throughout his career, not least from the 1980s when he established himself as one of the leading young Dutch talents along with such contemporaries as Marlene Dumas.
De Goede is fascinated by shape and scale, series and variants, working with materials seemingly the same yet always individual, what Deleuze termed "difference et repetition". This can be seen in his continuing project of drawings on daily newspapers; like the 'Stars' this acts as a single-work but one made up of separate repeated elements. Another consistent aspect of his work has been the use of circular, shaped canvases, the classic 'tondo' form. It is important to stress that right from the beginning in 1979 these were always created by De Goede himself, initially from natural elements such as bamboo and rice paper, and so have never been really regularly round, their effectiveness being precisely in this evocative imperfection.
Each 'Star' is a work in itself, the very physical presence of a literal objet d'art, but when deployed en masse, when clustering and colliding, "spinning off" one another as ideas do also, they take on a dramatic, dazzling, dizzying resonance, their own force-field, as seen recently at the major retrospective honouring De Goede which proved a great critical and popular success at the De Pont Museum.
Stars mean nothing and everything; closely 'read' by the ancients, by astrologers and astronomers, with a vast, exhaustive and never-ending literature surrounding their significance and import, whilst at the same time simply admired for their beauty, light, regardless of any sense. Likewise the 'Stars' of De Goede do not have any overt meaning, we are simply attracted to them by wonder, by their colours and shapes, concise composition, yet one could like some soothsayer also 'read' and 'write' them at length, interpret them ad infinitum, as symbol and statement.
Because De Goede believes the work of art should stand self-evident, inherently rewarding, with a generosity never dependent on complex explication. It is in itself. And as such he is all the happier to show his work in a space like Zazà where it can be appreciated amongst conviviality and friendship and the pleasure of good food, where it 'speaks for itself' without pomp or pretension.
text by Adrian Dannatt