September 2021 - February 2022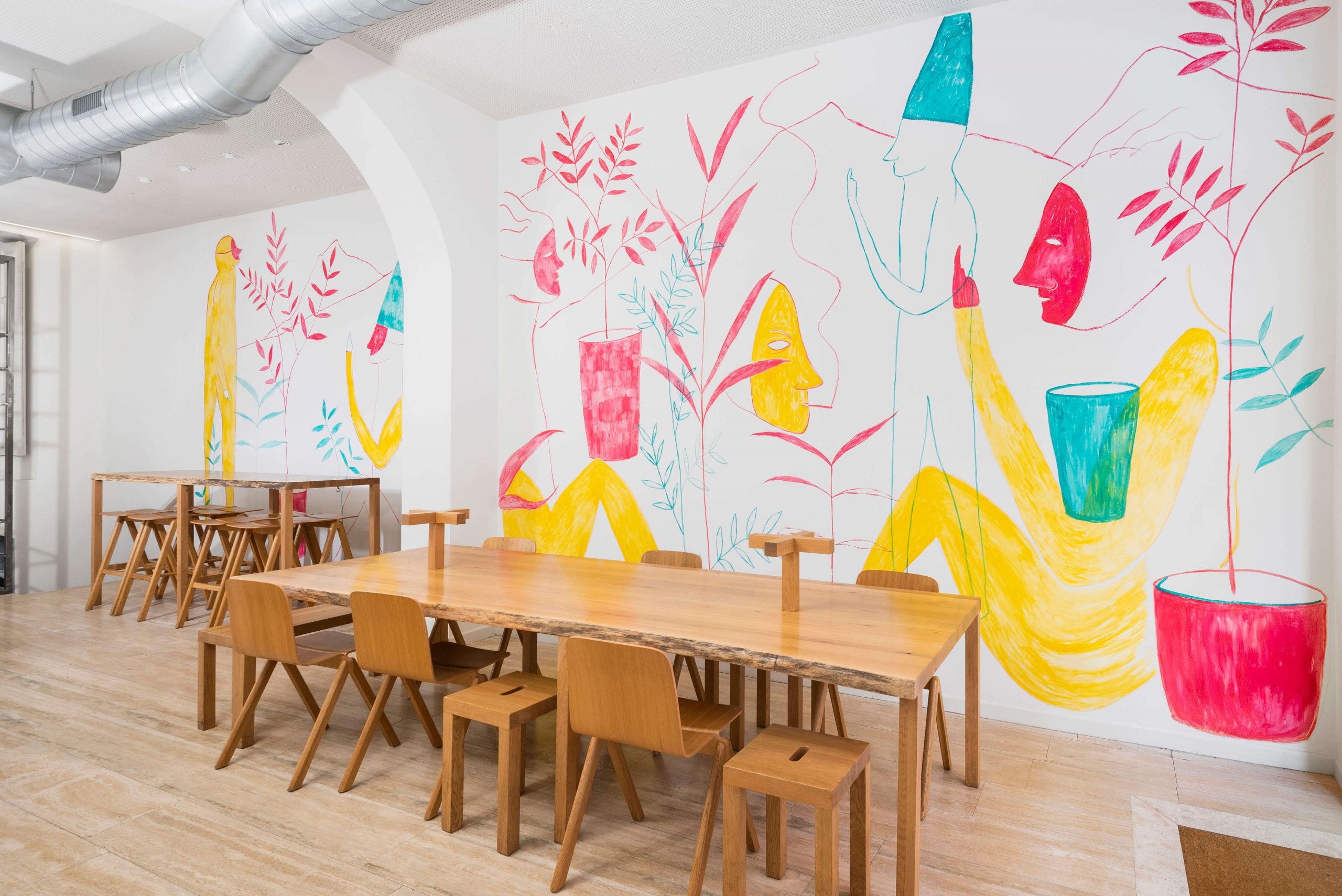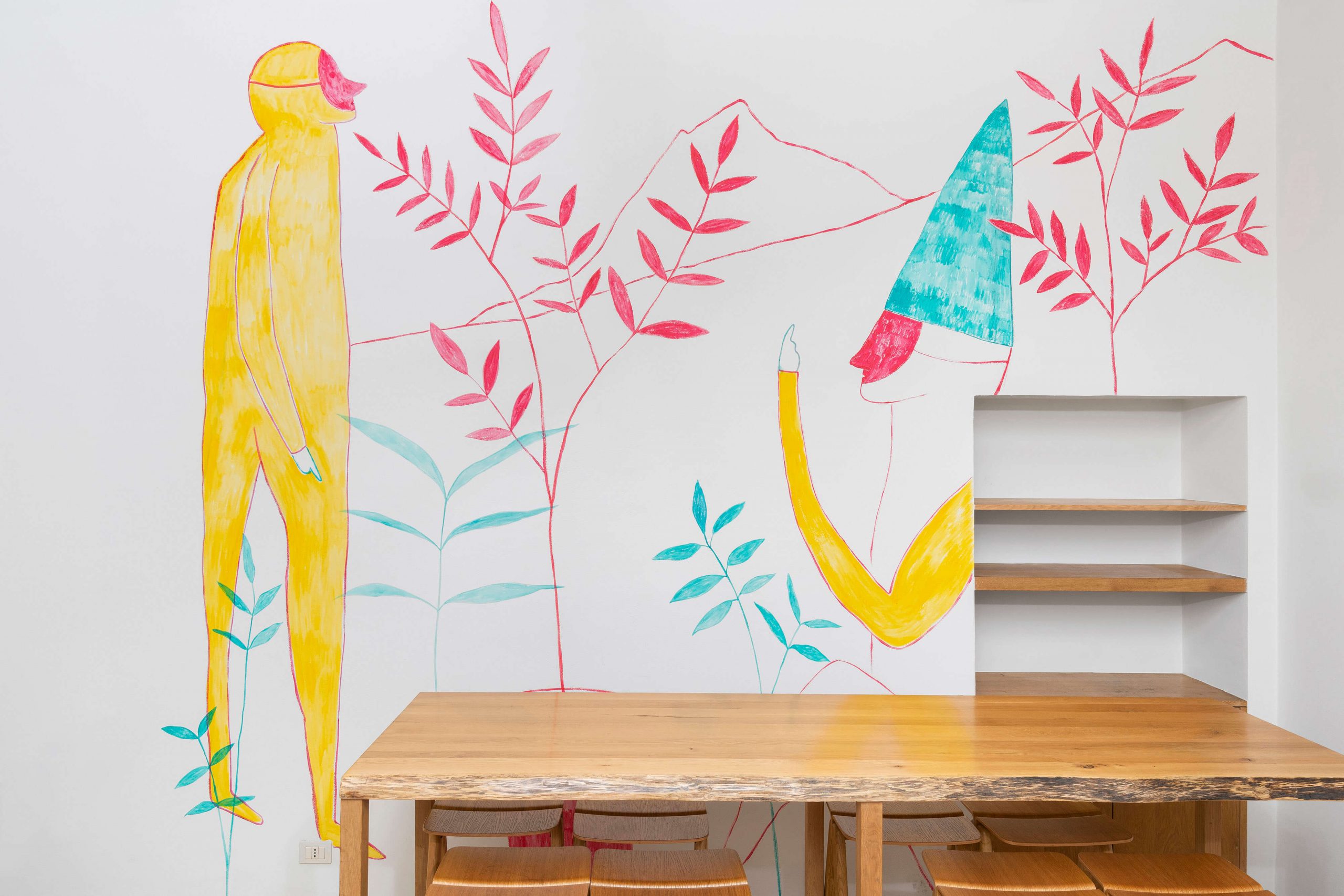 Usva Utu Sumu
Zazà Ramen sake bar & restaurant, together with UNA Gallery from Piacenza, is happy to announce Usva Utu Sumu by Thomas Berra (1986, Desio), a wide, evocative, and dreamlike wall painting that runs along the walls of the restaurant dining room and that will accompany its clients from September 2021.
In the artworks by Berra, greenery meets dreamlike landscapes, animated by subjects that seem to come from a fairy-tale or an enchanted world, where man is one with nature, in a sense of perfect community. Dreams are an essential element in Berra's work. The artist, strongly inspired by the dreams present in Fellini's movies, recalls the Italian director's movie Il Libro dei Sogni in his work. The title of the site-specific intervention for the restaurant in Via Solferino is Usva Utu Sumu, three Finnish terms that describe the word "fog". Here, a series of masked figures seem to float on the wall, caught in a fictional conversation set in a magical garden, surrounded by mysterious plants and flowers. The usual green palette that characterizes Berra's work is here complemented by yellow, red, orange, and light blue; the influence of the colors that animate the landscapes and nature around Helsinki, where Thomas now lives and works, becomes clear.
What brought together Thomas and Brendan Becht, the owner of Zazà Ramen, collector, and promoter of the project, was not only their love for art and painting, but also their passion for cooking and for sharing food as a moment of sociability, dialogue, and mutual discovery. To pay tribute to Ramen, the Japanese dish and the specialty of Zazà's cuisine, the artist has created a series of ceramic bowls, identical in shape and size to those used in the restaurant, hand painted with elements that recall the wall painting. Thus, the connection between art, food, and the convivial moment of eating together is reinforced, giving a unique opportunity for meeting up and sharing to those who love both food and art.
photo credits Cosimo Filippini