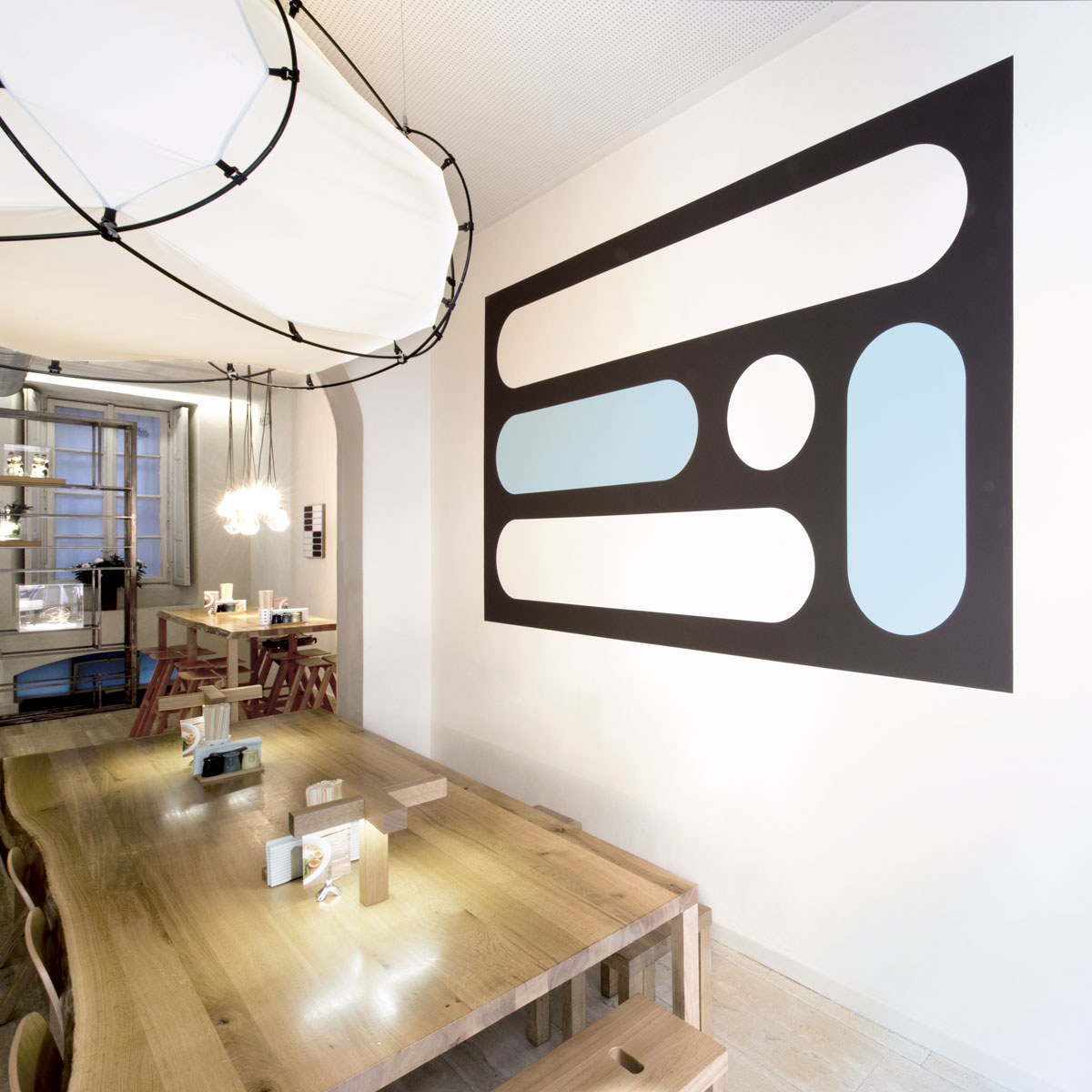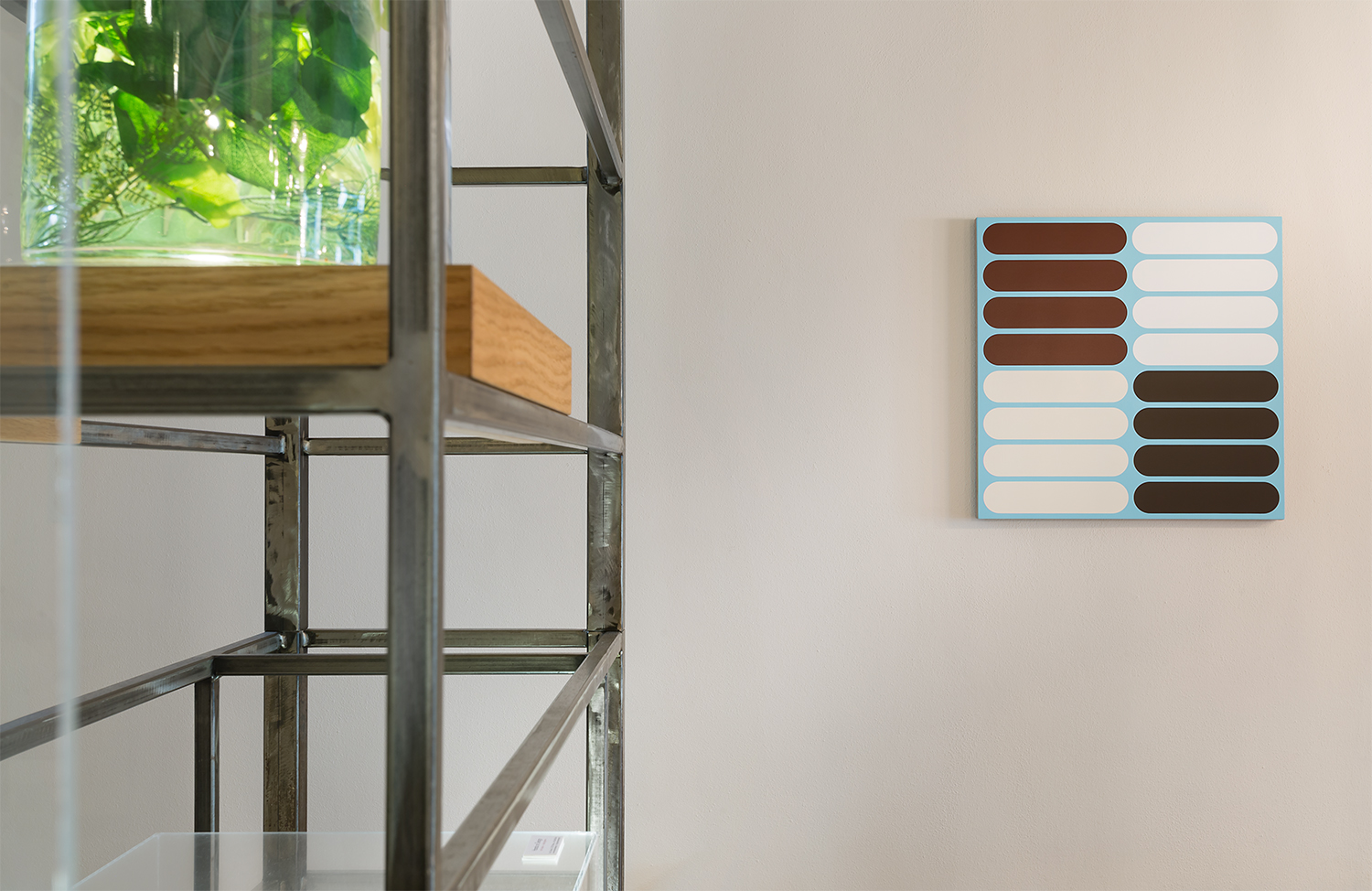 Jan van der Ploeg
WALL PAINTING No.444
Untitled, 2017
195,0 x 322,5 cm.
acrylic on wall
"I'm always working on a good sense for the architecture in which the wall painting will be situated. I strive for different form of contrasts, sometimes regarding form, sometimes regarding color or rhythm… How do I choose colors? I think, it's very intuitive, there are favored combinations, that appear more often, but I don't work with strict rules, like e.g. Sol LeWitt, who worked with just primary and secondary colours etc. I'm more like an impressionist, I think. […]" (Jan van der Ploeg, 2013). 
The artist, commonly known for his wall paintings, has always loved to "play" with the surrounding context, filling it up with colours shades and overwhelming it with geometric shapes. That is the so called "environmental painting": monumental abstract silhouettes, made with acrylic colours and painted on the walls straight away. On the occasion of his solo show at the Renata Fabbri Gallery in Milan, at Zazà Ramen Jan van der Ploeg will be introducing the wall painting No. 444, properly created for the restaurant architecture. 
Jan van der Ploeg used to working with an organized and easily recognisable graphical visual language, a "trademark" that he has carefully developed throughout his career. Since 1997 he has introduced several recurring elements as the well known "GRIP", a rounded corners rectangle representing the fil rouge of the majority of his pieces. 
Together with his wall painting, he will show a recent painting on canvas. With regards to his positive artistic approach, the artist states that art is a public gift that offers social and political motivations. His works are exhibited in various different locations such as Bocconi University, on the street or for instance in a restaurant. This shows how they can enhance not only international institutions but also ordinary venues.